In order to integrate the wireless APERIO C100 cylinders or E100 escutcheons manufactured by Assa Abloy, there should be used the C-WG-0503S module with the Wiegand protocol.
The Wiegand communication HUB should be connected to the C-WG-0503S module; it provides wireless communication with its own APERIO C100 cylinder or with the APERIO E100 escutcheons, which provide locking the door and its user control via the RFID cards.
Basic features of APERIO C100:
The function of the outside knob:
• It is electronically controlled, in idle state it rotates freely.
The function of the inside knob:
• It is not electronically controlled, when it rotates, the cam in the cylinder is always engaged.
If panic lock is used, it also controls the latch.
Applications:
• For full and frame doors with a narrow frame profile, for glass and other atypical designs.
• A suitable solution for extending the existing access control systems or for applications with restrictions in installations of standard cable technologies.
• The cylinder can be easily configured for standard RFID technologies.
Benefits:
• On-line communication.
• It is compatible with all DIN mortice locks, suitable for locks on glass door wings and walls.
• Battery-powered, simple replacement.
• A possibility of monitoring access.
• Easy and quick to install.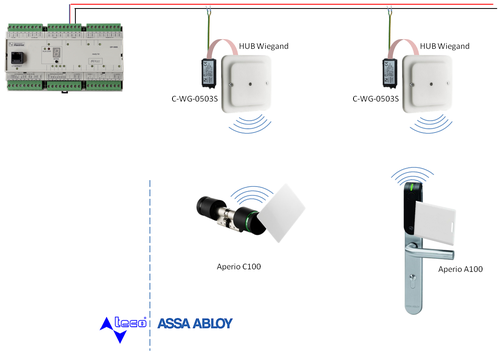 Fig. 1. An example of connecting the Aperio hub to the C-WG-0503S module
Notes:
The hub connector is located in the centre of the module rear wall (a standard removable connector).

The module is mounted with two screws on the flush box with a 60 mm hole spacing.

The GREEN entry activation allows opening the door, the RED entry activation denies access.
The APERIO C100 technical specification:
| | |
| --- | --- |
| Dimensions | Basic dimension is 30/30 mm (other sizes increase by 5 mm) |
| The dimension of the knob | 42 x 36.4 mm (LxO) |
| Modularity | All electronics is mounted in the outside knob, with respect to an easy battery exchange. |
| LED information on the status | red / green / orange |
| Battery | Lithium CR2 |
| Battery lifetime | minimum 40,000 cycles |
| Wireless communication | IEEE 802.15.4 (2.4 GHz) |
| Providing wireless communication | AES 128 Bit |
| Operating distance between the HUB / cylinder | up to 5 m |
| RFID technology | Mifare, DesFire, iCLASS, 125 kHz and others |
| The range of operating temperatures | 0 ÷ 60 °C |
| Ingress protection | IP30 |
| Surface finish of the knob | Black, with rubber coating |
| Off-line entry authorization | 10 card holders |

Fig. 2. Basic dimensions of the Aperio C100 cylinder
Aperio communication HUB Wiegand
It provides a wireless connection with the APERIO E100 (C100 etc.) escutcheons on the door and interconnection via the Wiegand interface with the control system.The module is fitted with an integrated antenna and LED indicators on the front panel. On the rear side there is the connector and the controls for setting the parameters. The module is fitted with two screws on the standard flush box.
| | |
| --- | --- |
| LED for visualization of the HUB status | red / green / orange |
| Dimensions | 82 x 82 x 13 mm |
| Power supply | 9 ÷ 30 VDC |
| Consumption | 80 mA with 12 VDC, 40 mA with 24 VDC |
| Protection | IP30 |
| Operating temperature | 0 ÷ 60 °C |
| Humidity | < 85 % without condensation |
| Radio | IEE 802.15.4 (2.4 GHz) |
| Radio communication encoding | AES 128 Bit |
| The distance between the Hub and the lock | Recommended maximum distance of 5 m (on the same side of the wall). |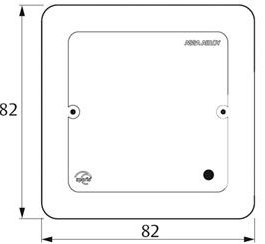 Fig. 3. Basic dimensions of the Aperio hub module