If we require to control the sockets directly at the place of installation of the socket (or sockets), or we solve additional control of selected sockets, we can use the wireless communication module R-OR-0001B, which we place in the installation box next to or under the switched socket.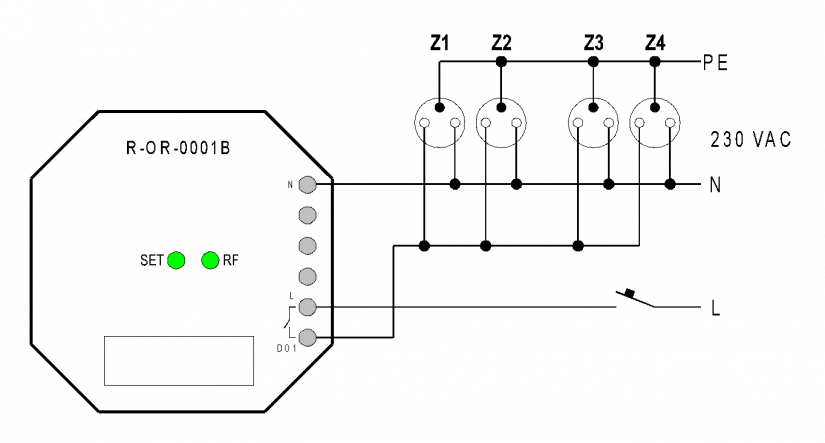 Fig. 1 Example of connection of the R-OR-0001B module for socket control
Notes:
The module is designed for mounting in an installation box - in a deep box under a socket, or in a separate standard box KU68, etc.

The contact of the used relays is for constant current 16 A, short-term inrush current up to 800 A.

Detailed technical information of the module can be found in this article.