The PA 144 meter can also be used for fast and accurate measurement of several single-phase appliances, eg up to 4 single-phase appliances powered from the same (see picture below) or different phases. Detailed information about the PA 144 electricity meter, its variants (current range, etc.) and its connection can be found in the previous chapter.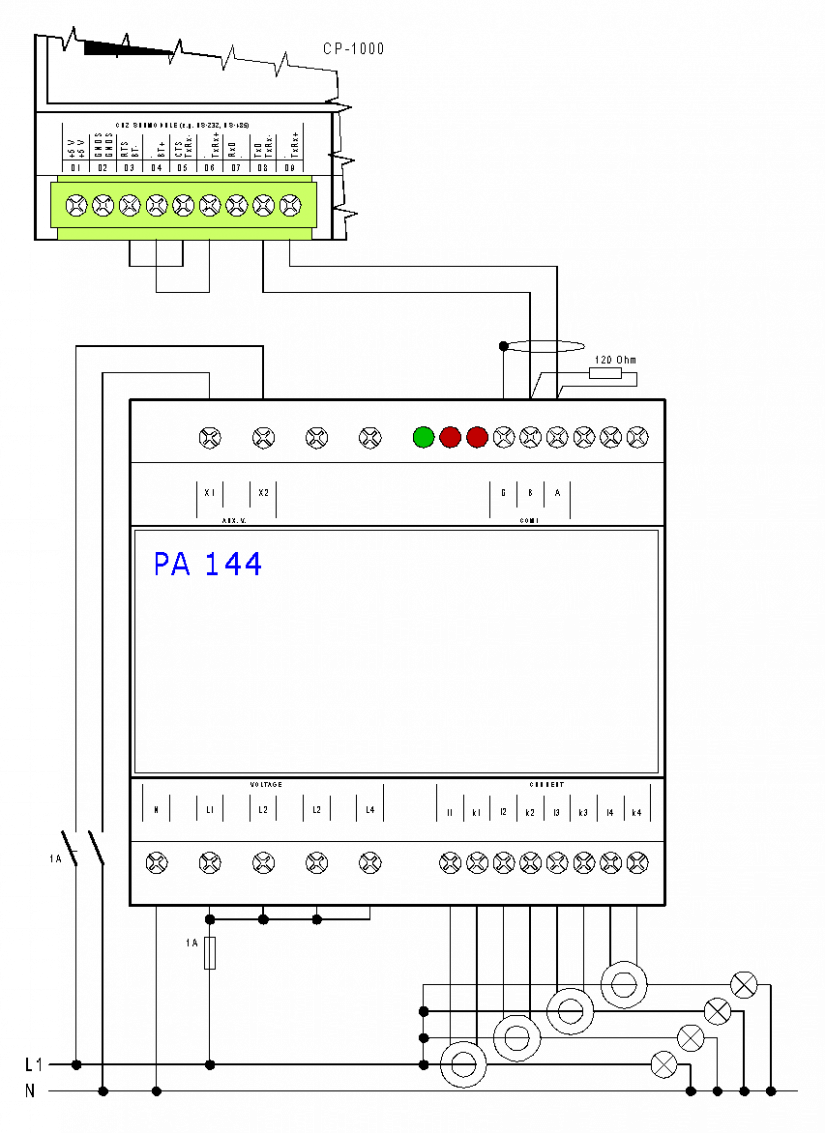 Fig. 1 Example of connection of 4x measurement of 1f network by electricity meter PA 144 connected to CH2 CP-1000
See this article for wiring notes.