The connection example shows the ballast control for the LED source by the R-SL-0201L-A module. The ballast used in the example is Layrton DLC-prog 70W. It is a programmable very universal ballast, which allows control of the brightness of the LED source with a maximum current from 350 mA to 1050 mA with min. voltage 38 VDC and max. voltage 140 VDC.
In tab. 1 shows the measurement results of the ballast, which is set to a maximum power of 80W (this type allows you to set a higher maximum power than the nominal), you can also set the characteristics of the transmission, but we did not solve it and used the settings that were in the ballast. The table shows that the power of the luminaire can be regulated from approx. 24 W to 80 W of electrical input (corresponds to the PWM output range of the module 10% to 100%).
For this converter it is necessary to connect a series resistor of approx. 1k8 in series with the PWM control circuit (any terminal resistor can be used, a miniature 0.25W etc. is sufficient), the connection is shown in Fig. 1.
Tab. 1 measured ballast power profile
| | | | | | | | |
| --- | --- | --- | --- | --- | --- | --- | --- |
| Set PWM power [%] | 0 | 10 | 20 | 40 | 60 | 80 | 100 |
| Power measured [W] | 0 | 24 | 28 | 40 | 57 | 80 | 81 |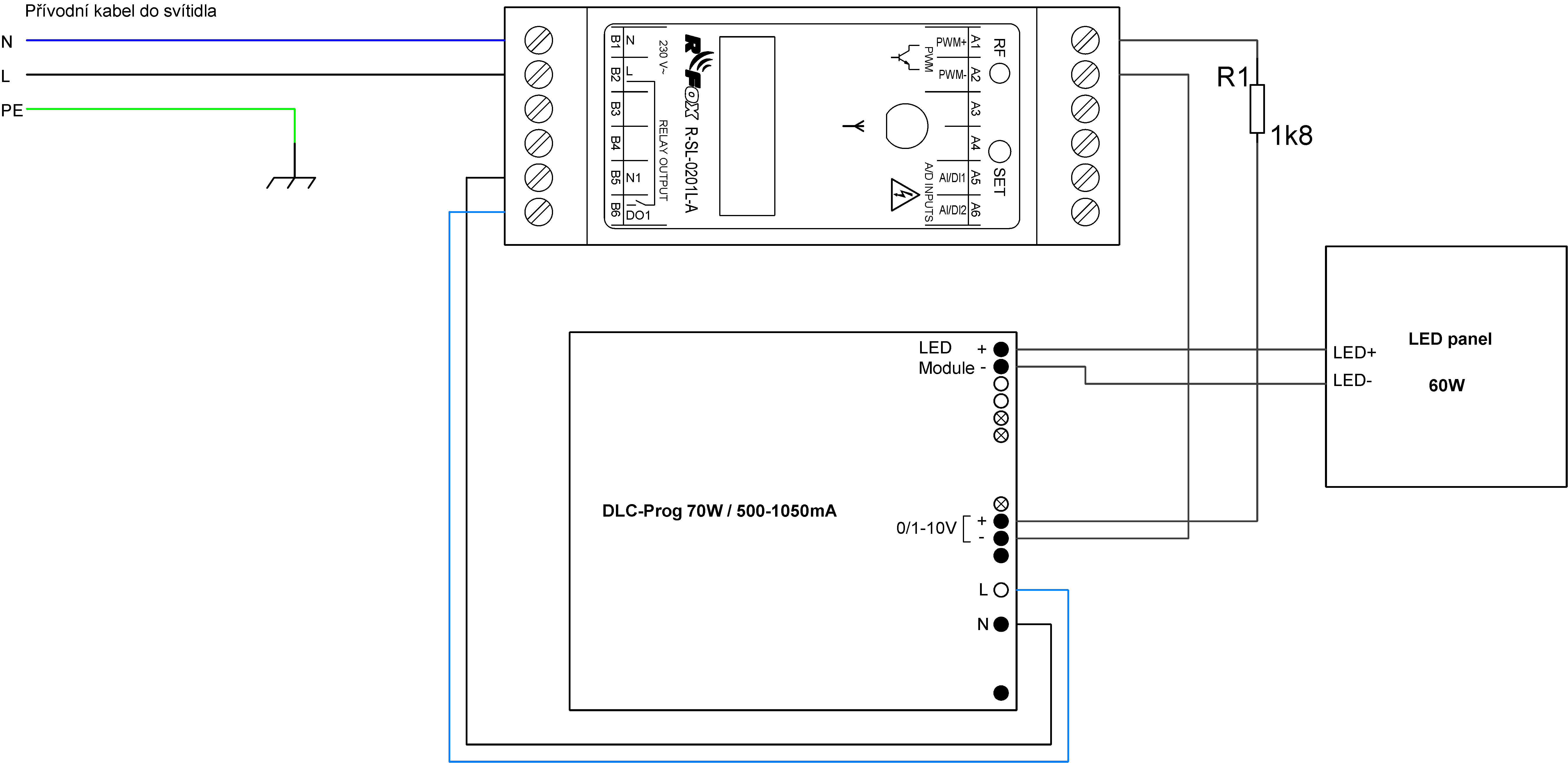 Fig. 1 Example of connection of module R-SL-0201L-A s with ballast DLC-Prog 70W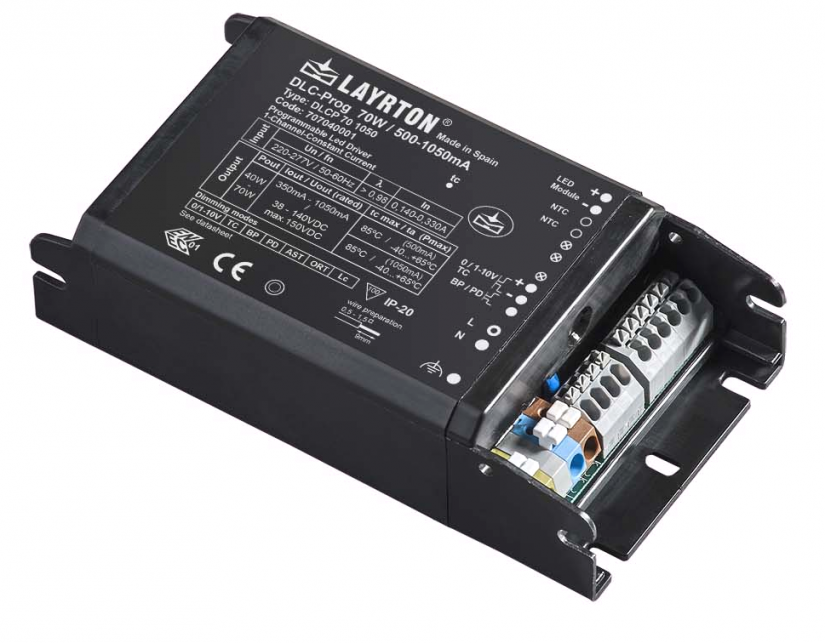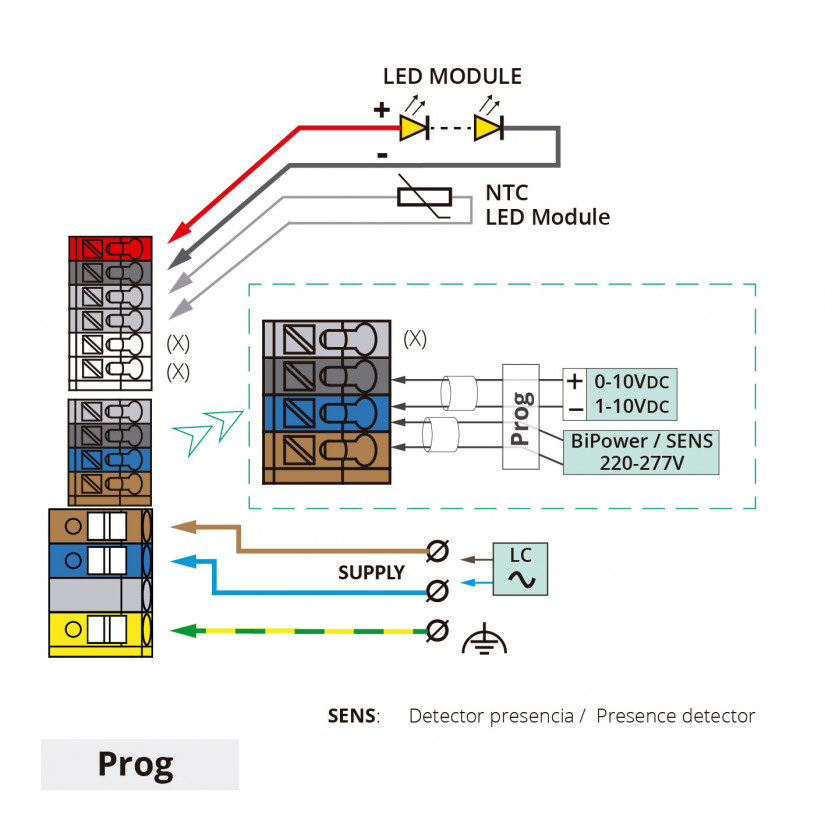 Fig. 2 View of the ballast and its terminal block