The basic module CP-2090 is the basic module of the Foxtrot second generation control system. It is in standard version on DIN rail, in 3M cover (for dimensions of box see chapter 3M mechanika na DIN lištu), it is equipped with six removable terminal blocks.
For more information on possible casting options, see the introduction to CP-2005. This module cannot be fitted with LTE and a large display.
The module is not equipped with any inputs and outputs. It has a fully equipped communication interface and is designed for applications of various communication converters, concentrators, etc.
Fitting I/O
Power supply 24 VDC, power consumption max. 8W (see chapter for information on power supply) 2.2)
ETH1 Ethernet 10/100 Mbit (standard RJ-45 connector), galvanically isolated from other circuits, see chapter 2.4.1xx, including external power input (power injector)
ETH2 Ethernet 10/100 Mbit (standard RJ-45 connector), galvanically isolated from other circuits, see chapter 2.4.1xx, including external power output (for external panels, etc.)
CH1. CH2 Submodule 1, serial channels according to mounted submodule, see chap. 2.3.1xx
CH3, CH4 Submodule 2, serial channels according to mounted submodule, see chap. 2.3.1xx
USB1 USB host interface with type A connector for external memory (flashdisk)
USB2 USB device interface with micro B connector for Mosaic development environment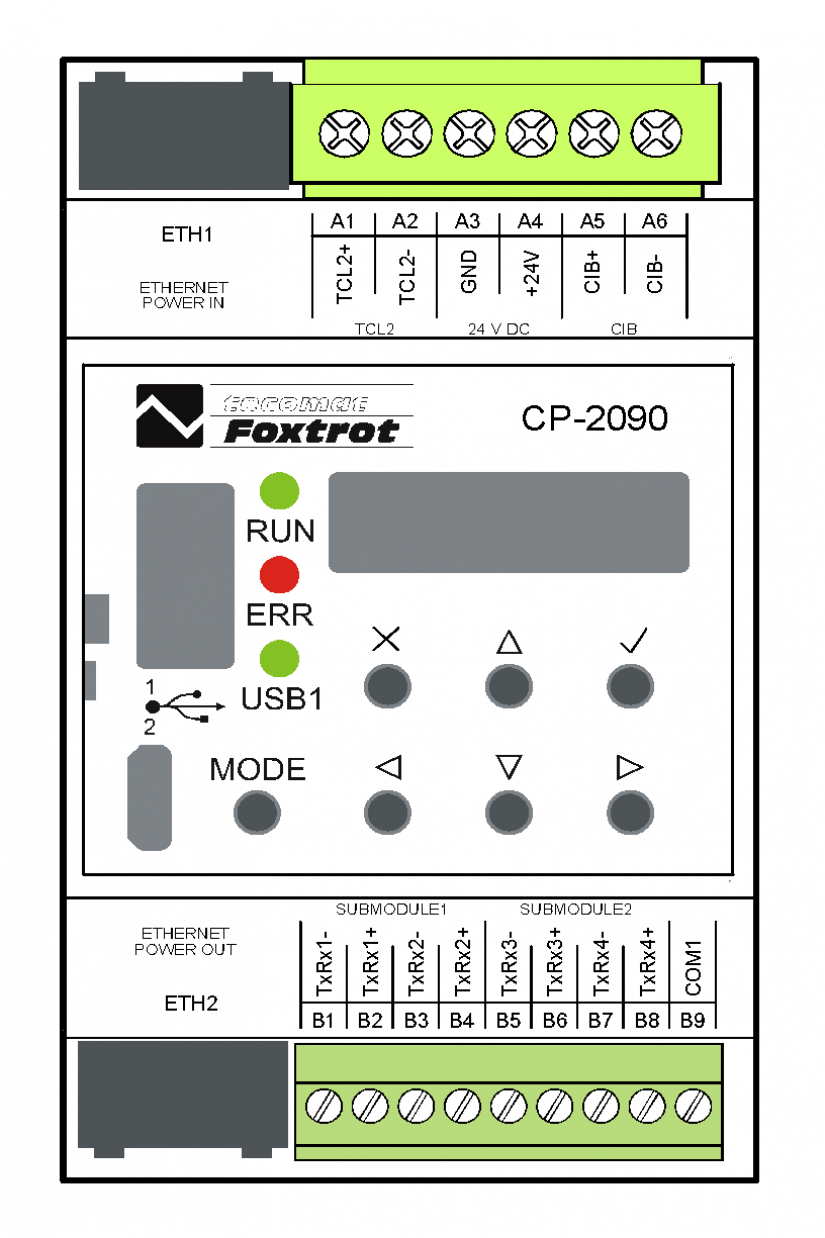 Fig. 1. CP-2090 module