The CF-2141 module is a CIB bus master for the Foxtrot 2 system (CP-2xxx central units), which allows the connection of one CIB line (up to 32 CIB units). The CF-2141 module provides internally a full-fledged power supply for CIB lines (it contains internal isolating elements, load capacity 1A). The module itself is powered from 24 V DC, the consumption of the module from the power supply without the load of the CIB output is max. 100 mA, ie the total consumption at the maximum load of the CIB output is 1.1 A.

There are 2 indicator LEDs on the front panel:
PWR indicates the power supply of the CF-2141 module

CIB indicates communication on the CIB line
If the corresponding LED is solid green, the CIB line is in HALT mode (does not operate connected units). If the LED flashes green, the module is in RUN mode and all units are communicating. If the LED flashes red in RUN mode, it signals a failure of communication with one of the operated units.
The ETH connector (RJ-45) is intended for connecting the CF-2141 to the basic module of the Foxtrot CP-2xxx system (ETH 1 only) with a UTP cable of the min. Cat.5.
The ADR switch is used to set the address of the CF-2141 module.
An example of connecting multiple CF-2141 modules to one CP-2xxx is given in this article.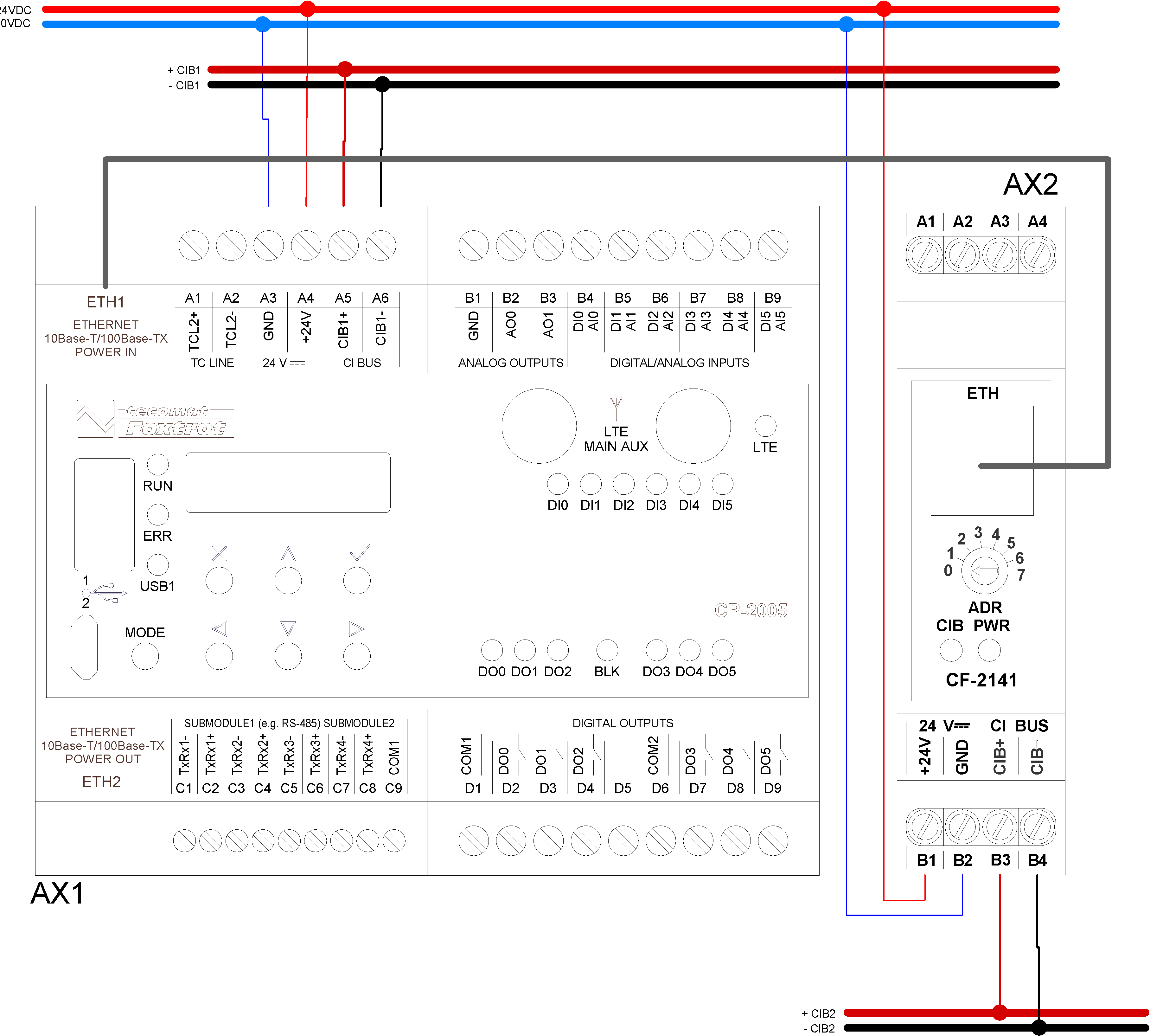 Fig.1 Basic example of connecting CF-2141 to CP Foxtrot 2
Notes:
The external master can only be connected to the ETH1 interface of the Foxtrot 2 basic modules (CP-2xxx)

For connection we will use a standard UTP cable of category min. Cat.5

Max. the length of the UTP cable is 100 m