We are in the process of designing the C-VO-0001B module for the implementation of the control system voice commands; the module will be capable of generating up to 128 messages or sounds.
Voice commands and messages are prepared on a PC and saved on a microSD card, which should be inserted in the slot on the side of the module. The module is a standard CFox peripheral module; what is controlled from the system is the volume and other settings (fadeout), and there are selected messages to be played. They can even be combined into a chain to generate various other messages. The volume can be adjusted (to a maximum) by the potentiometer directly on the module. The quality of the audio output is suitable for a variety of voice messages, gongs, etc., max. 12 bit/37kHz, the amplifier is class D, filterless.
Various built-in speakers and other devices can be connected with the module.
| | |
| --- | --- |
| The number of messages | 128 |
| Audio output | loudspeaker 8 Ω, max.7 W |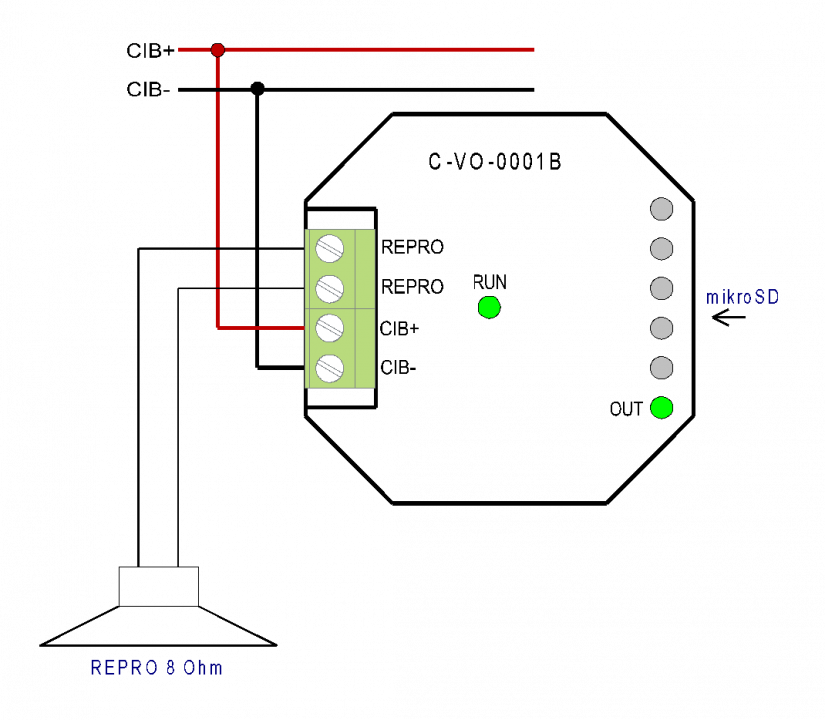 Fig. 1. An example of wiring of the C-VO-0001B voice module
Suitable speakers that can be connected to the module should have an 8Ω impedance (or higher). The recommended speakers are:.
The ceiling speakers, e.g. the CM608, with an 8Ω impedance. Although these speakers have quite a high power, they function relatively well with the module, with sufficient volume and quality; even music can be played on them (various jingles, etc.).
A speaker to be fitted in a flush box 2"- 32Ω and a matching cap for the Logus design.
The 8200-0-0012 speaker for flush mounting with a corresponding interjacent frame and the top frame of the selected design is recommended for ABB frames, such as Levit, Neo, Time, Element, Future linear, Solo, Solo carat, or the exclusive Alpha.
Small speakers (in the designs) cannot provide a high quality sound, so they are particularly suitable for playing various messages, instructions, sound signals, etc.