In order to integrate the Velux roof windows control system, it is possible to use e.g. the KLF 050 module, which communicates wirelessly with the window electronics (VELUX Integra) and it is controlled by the Foxtrot system via standard relay outputs with identical connection as that of the blinds. Any two switching relay contacts of the system can be used, or the specialized blinds outputs.
The module is designed for installation into a standard flush box; its dimensions are 49 x 47 x 28 mm and it is powered by 230 VAC.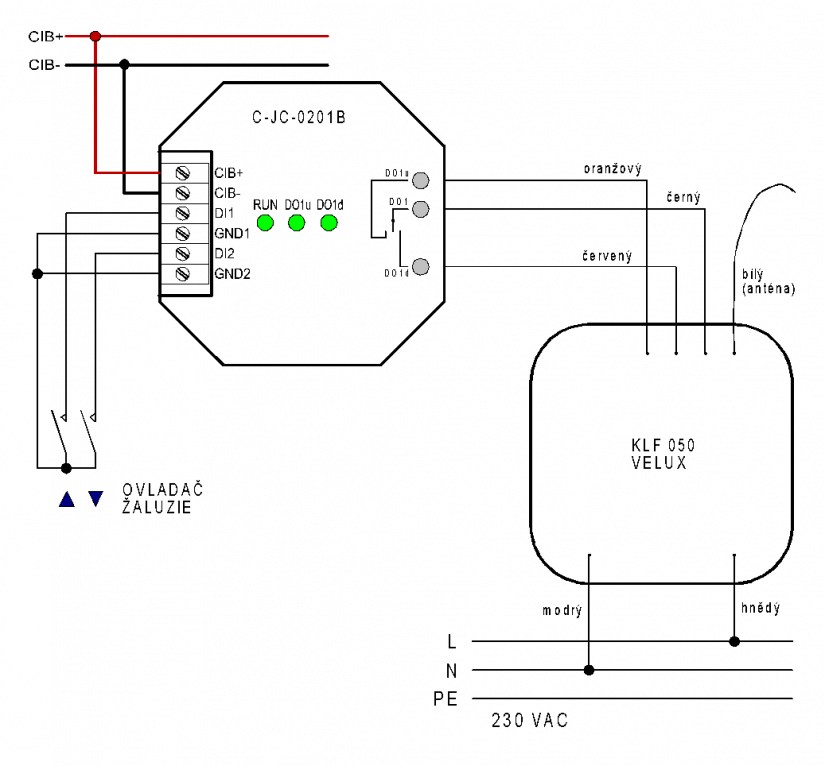 Fig. 1. Connecting the Velux KLF 050 module to the C-JC-0201B blinds module
Notes:
In this connection, the "up" position (switched DO1u) opens the window, the "down" position (DO1d is switched on) closes it.

The signal range (the distance between the module and the control electronics of the window) given by the manufacturer is about 300 m in an open area and about 30 m indoors. This has to be counted with when the module is being installed and when it´s being connected with the Foxtrot module.