The SC-1101 is a system communication module for the extension of the central unit by another serial communication channel supporting the UNI and PC modes; it contains 1 serial port with parallel terminated interfaces RS-232 and RS-485 (only one of the interfaces can be used simultaneously!). A more detailed description of serial communication and its usage is specified in the manual Serial communication of the PLC TECOMAT - a 32 bit model (order No. TXV 004 03.01).
The Foxtrot basic module allows the connection of up to 6 system communication modules SC-1101 and SC-1102, which occupy the CH5 - CH10 channels. One should bear in mind that due to the transmission capacity of the TCL2 bus, these serial channels are suitable for slow and low capacity data communication.
Basic parameters of the SC-1101 module
Connection

screw terminals, max. 2.5 mm2 wire cross-section

The type of equipment

built-in

Supply voltage

typically 24 VDC -15 % + 25 %

Internal protection

resettable electronic fuse 24 VDC

Maximum power consumption

0.8 W

Interface with galvanic isolation of the interface

1000 VDC

The number of serial channels

1

The RS-232 interface

Input resistance of the receiver

min. 7 kΩ

The output signal level

typically ± 8 V

Maximum length of the cable

15 m

The RS-485 interface

The sensitivity of the receiver

min. ± 200 mV

The output signal level

typically 3.7 V

Maximum length of the cable

1,200 m*
* The maximum length is valid for a shielded twisted pair cable with communication rate of max. 120 kBd.
Termination of the RS-485 line
Termination of the RS-485 line is provided by the external terminator by switching both BT switches on the front panel to the ON position (to the right). The RS-485 line has to be terminated on both ends of the line. If the device is connected in the middle of the line, internal terminator is not used. In this case both BT switches should be switched to the left.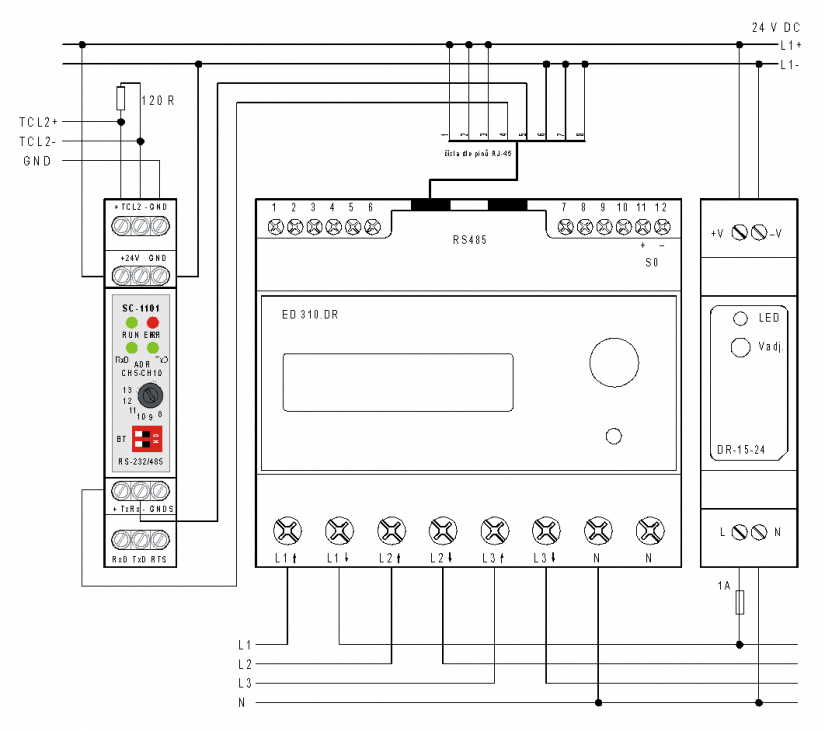 Fig. .1 An example of connecting the electricity meter ED310 to the SC-1101 module