The ELSTER gas meters series from the BK4 to G100 can be fitted with a reader module (a pulse transmitter) IN–Z61 or IN–Z62.
The pulse transmitter IN - Z61 is fitted directly on the body of the gas meter. The output are two signals - the pulses (the L output) and the alarm (the A output). The pulse output provides gas consumption data (the magnet mounted on the last wheel of the counter switches at each turn the reed contact in the transmitter) and the alarm output is actually a sabotage loop in case of manipulation with the sensor and supply (affecting the operation of the magnet, breaking the cable, etc.); it is permanently switched in idle mode.
The IN - Z62 pulse transmitter is only equipped with the pulse output (output I).
| | |
| --- | --- |
| Operating voltage | maximum 24 VDC |
| Current | maximum 50 mA |
| Switching time | around 0.25 s |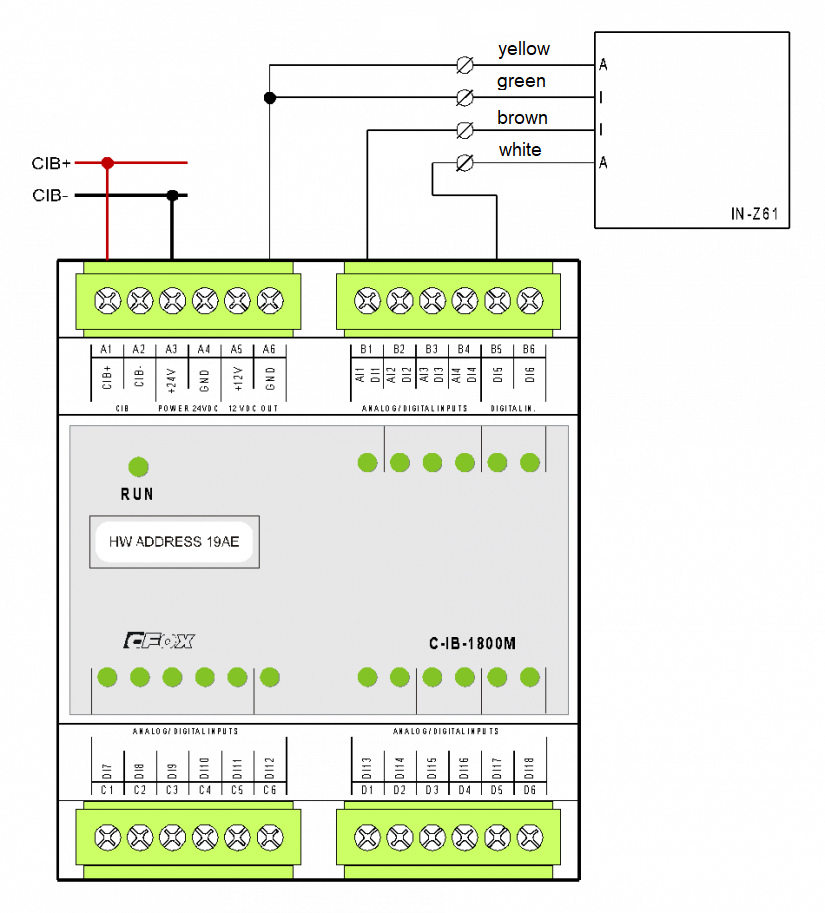 Fig. .1 Wiring the IN-Z61 transmitter to the C-IB-1800M module
Notes:
The transmitter is equipped with an RJ connector, where the cable with the free termination (with colour-coded outputs) is inserted.

The pulse output is connected to the input of the module, which can be configured as a pulse (AI1/DI1) input; the tamper (alarm) is connected to a conventional DI5 binary input. A number of other modules can also be used, e.g. the C-AM-0600I.

The cable can be extended in the order of meters; longer distances require a shielded cable, such as the SYKFY.